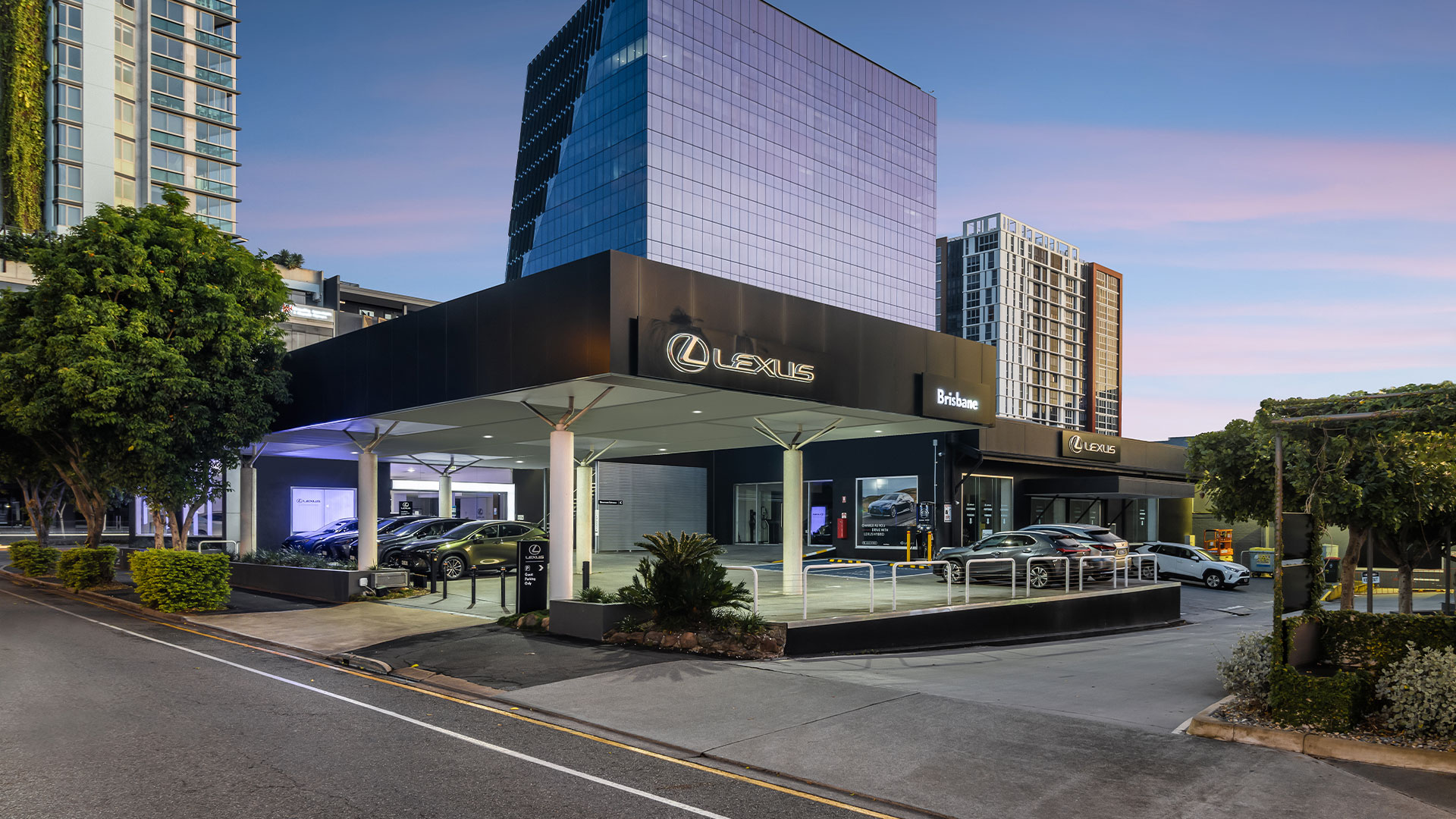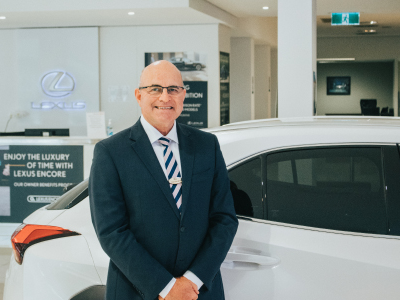 Tony Doulman
SALES MANAGER
Tony is a true leader known for going above and beyond for his guests, with over 25 years in the automotive industry. Tony is proud to be leading a dynamic team with a strong combination of youth and experience that ensures their guests needs are taken care of. Outside of the showroom, you'll find Tony teeing off at Indooroopilly Golf Course.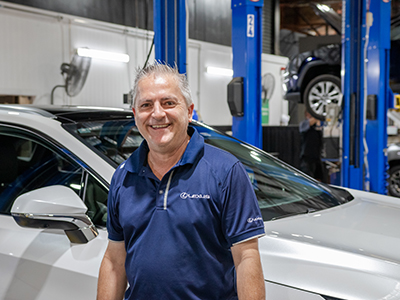 David Durston
SERVICE MANAGER
With over 30 years experience in the automotive industry, David has been with Lexus of Brisbane since 1999. David prides himself on providing first class service to guests, taking it upon himself to offer our unique Airport Valet Service through his Service Centre. As a keen golfer, David enjoys catching up with guests during the Lexus of Brisbane Group Golf Days.
Anthony Parlett
SALES EXECUTIVE
Having worked in the luxury automotive industry since 1989, Anthony brings a wealth of knowledge to the Lexus team. Of all the models within the Lexus range, Anthony most enjoys our hybrid variants for their smooth drive and fantastic fuel efficiency. Outside of work, Anthony is quite savvy in the kitchen and enjoys cooking in his spare time.
Benjamin Morton
SALES EXECUTIVE
Benjamin has been a member of the team at Lexus of Brisbane since 2016 and brings just over 6 years experience in the automotive industry. Benjamin's favourite vehicle in the Lexus range is the LX 600 for it's power and presence on the road as well as it's capable, yet comfortable drive. Outside of work, Benjamin is the proud father of twins and a huge fan of F1 racing.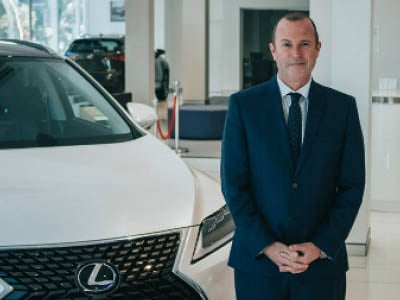 Lewis Stafford
SALES EXECUTIVE
With over 20 years of experience in the automotive industry, Lewis is very well versed in explaining the intricacies of luxury automotive vehicles. His favourite vehicle in the Lexus range is the RX 450h, one of our leading hybrid models, for its fantastic driving experience. Outside of work, Lewis enjoys competing in various motorsports including motorbike riding.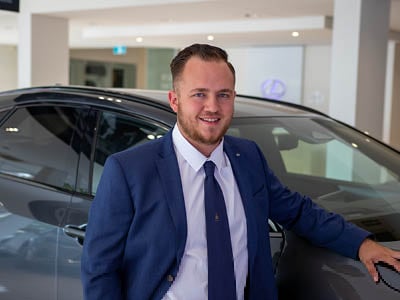 Jacques Joubert
SALES EXECUTIVE
Lexus of Brisbane welcomed Jacques to the team in late 2022. The luxury motor industry has been a change of pace for Jacques after working in motorcycle sales for the past two years. He still gets his adrenaline fix by racing motorcycles on the weekends. Jacques' favourite Lexus is the NX450h+ because it is fun to drive and surprisingly sporty for a mid-size SUV.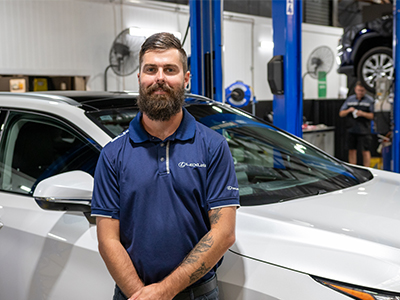 Jason Barrett
SERVICE ADVISOR
Jason has been with the Lexus of Brisbane Group for 11 years. His favourite vehicle in the Lexus range is the RC F for its sleek looks and fun agile handling. Outside of work, you'll find Jason either fishing, camping or 4WDriving.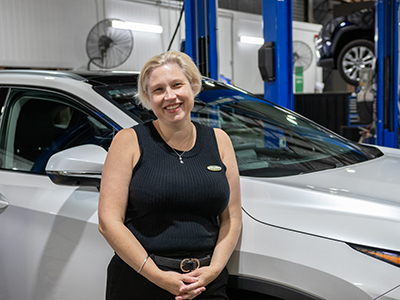 Renee Nickson
SERVICE RECEPTIONIST
Renee has been working with David and the Service team for 8 years. Renee enjoys driving either the UX or NX, as they are just the right size, height and power for either an individual or family. Renee is a busy mum, and loves spending time with her family.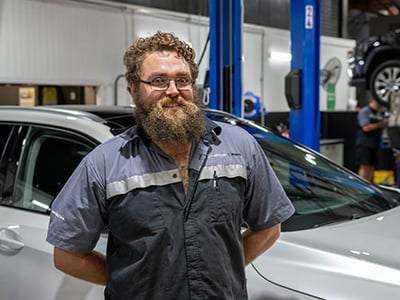 Nathan Pullos
DIAGNOSTIC MASTER TECHNICIAN
Nathan has been working with the team at Lexus of Brisbane for over 10 years. After owning an ISF for a number of years, it is Nathan's favourite vehicle as it was the brands first step into luxury performance. He also loves the 5L V8 sound! Nathan enjoys motor racing, and modifying and restoring old Toyotas. He also enjoys a glass or two of Japanese Whiskey.