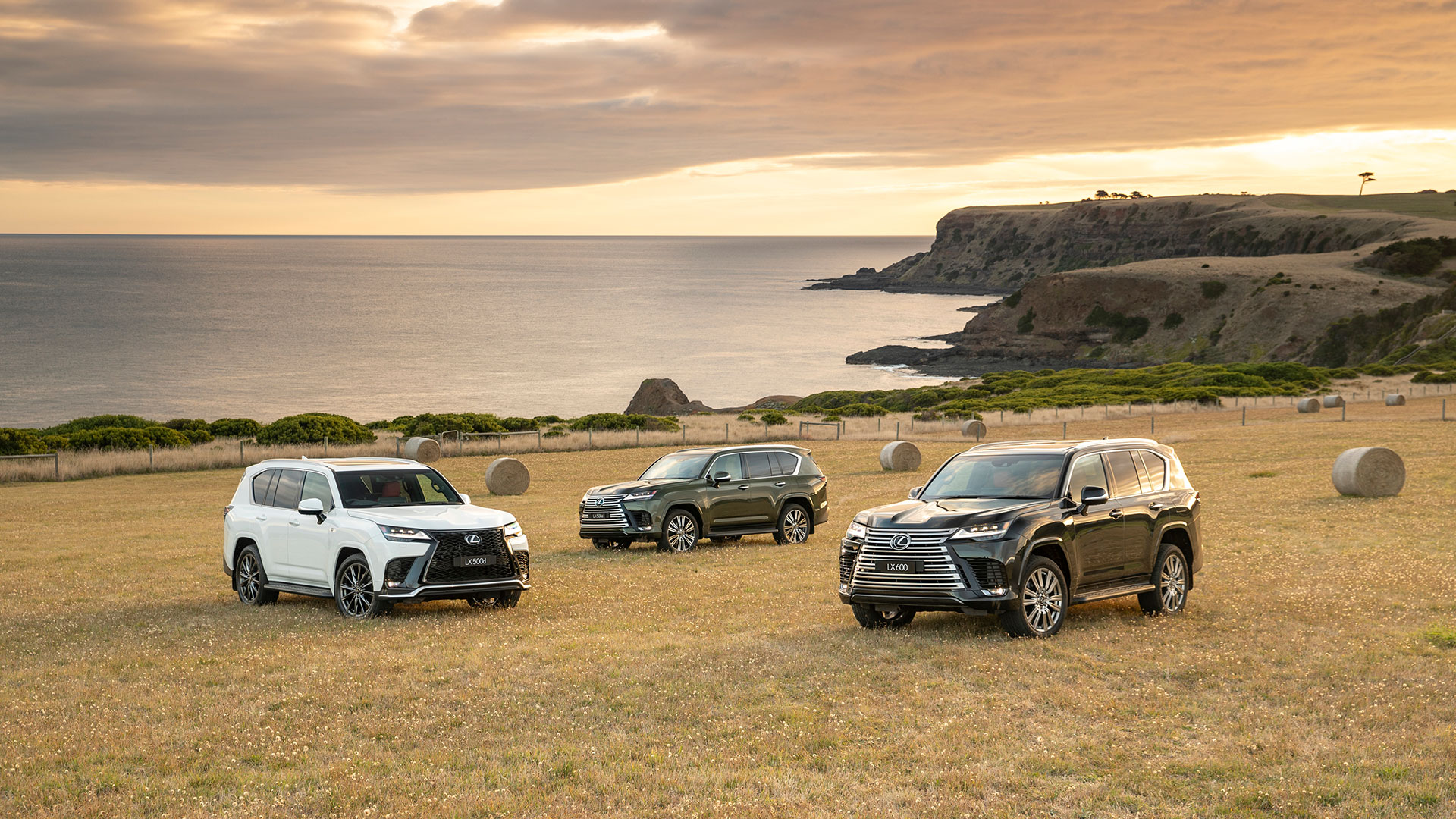 LEXUS OF BRISBANE
LX Drive Day
Great people, great food and even greater adventures in the new Lexus LX.
Lexus of Brisbane Group LX Owners were invited for a sophisticated off-road experience in their brand-new model LX 600 and LX 500d led by Dave Darmody from Australian Offroad Academy. Starting at Lexus of Maroochydore, guests were welcomed with breakfast before heading out to see the beautiful view at Gerrards Lookout, Montville. Our guests then enjoyed a scenic drive through the beautiful Sunshine Coast Hinterland and experienced the hospitality of the Imbil Town & Country Bakery who provided delicious Scones for morning tea, while lining up their brand new 4x4's between the rail lines at the Imbil Historic Railway Station.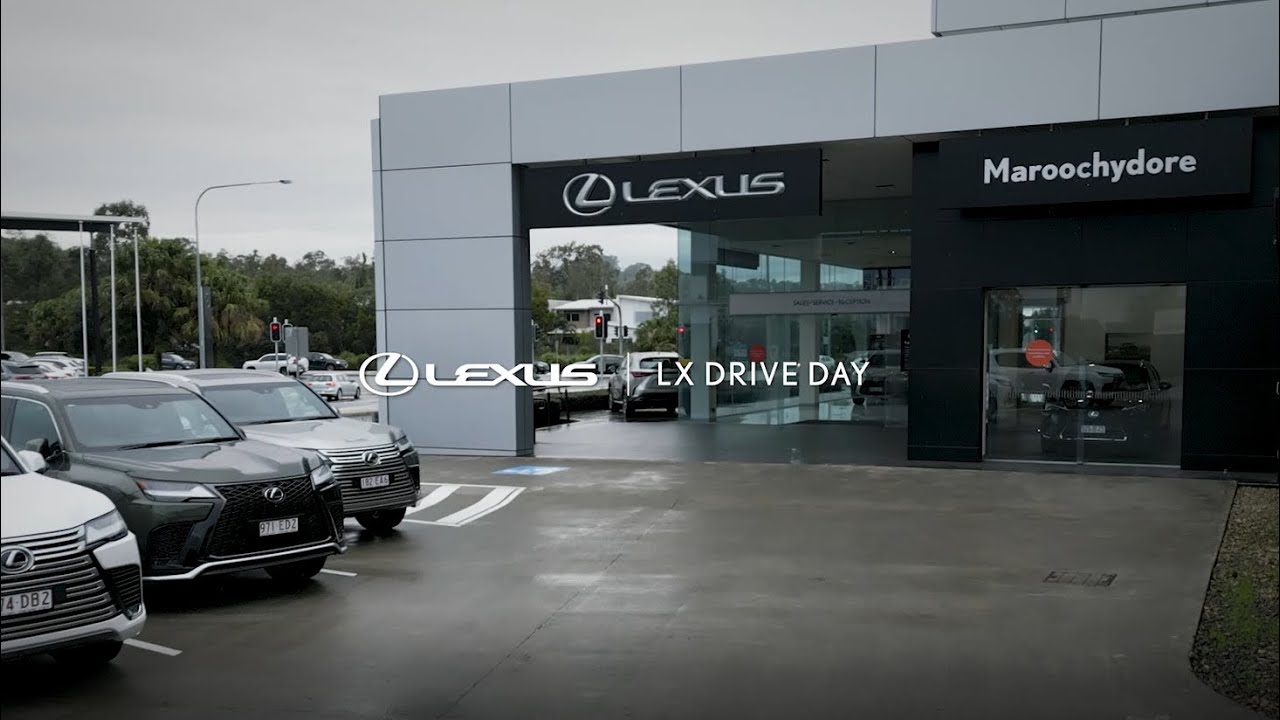 Proceeding morning tea, guests were taken for their first off-road experience for the day going down an old gravel logging road – which due to the rainy weather became a fun off-road muddy adventure where guests could test out the capability of their Multi-Terrain Select feature. Once our guests were confident in their LX's ability, Dave gathered us all together to demonstrate the Turn-Assist feature on the new LX allowing the driver to turn a corner off-road in a much tighter turning radius than would normally be able to.

Our guests ended their day with a complimentary 3-course Lunch at Alba by Kuruvita in Noosa where our owners were able to sit down with other like-minded while being handed LX Drive Day merchandise goodies to take home with them.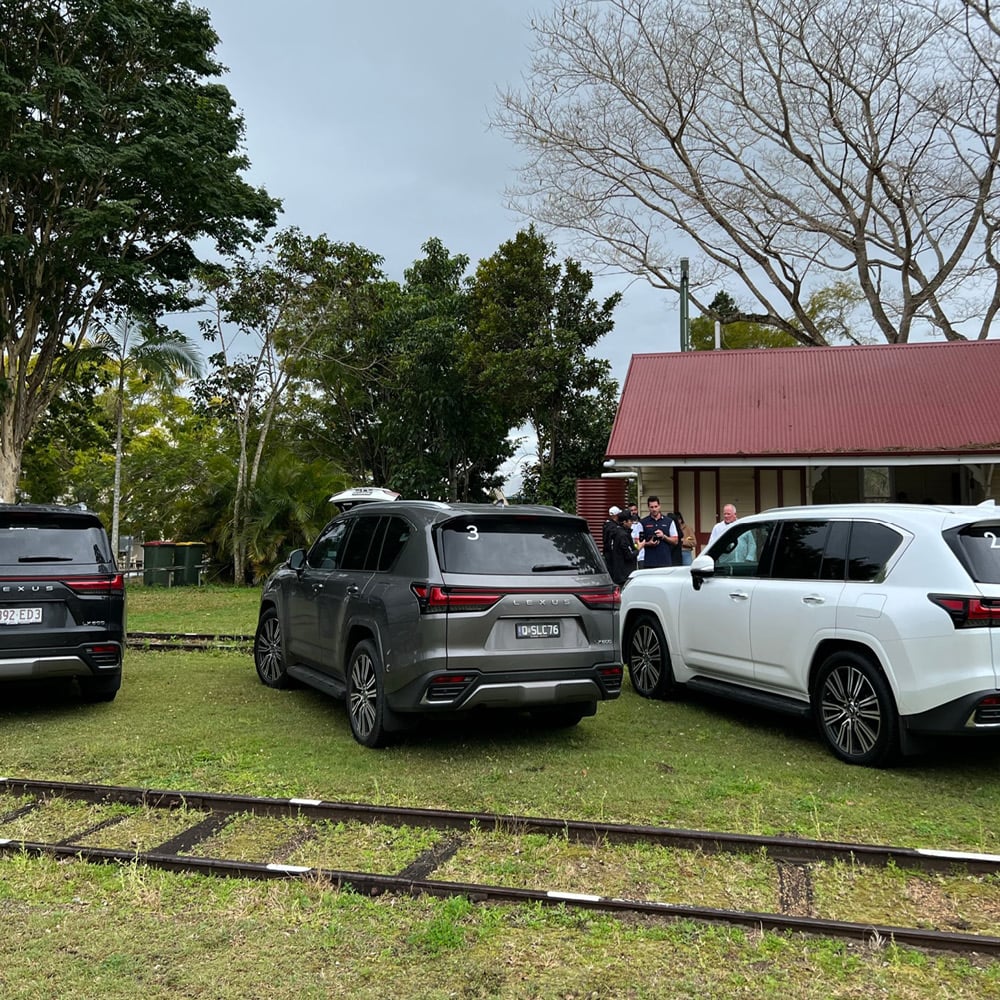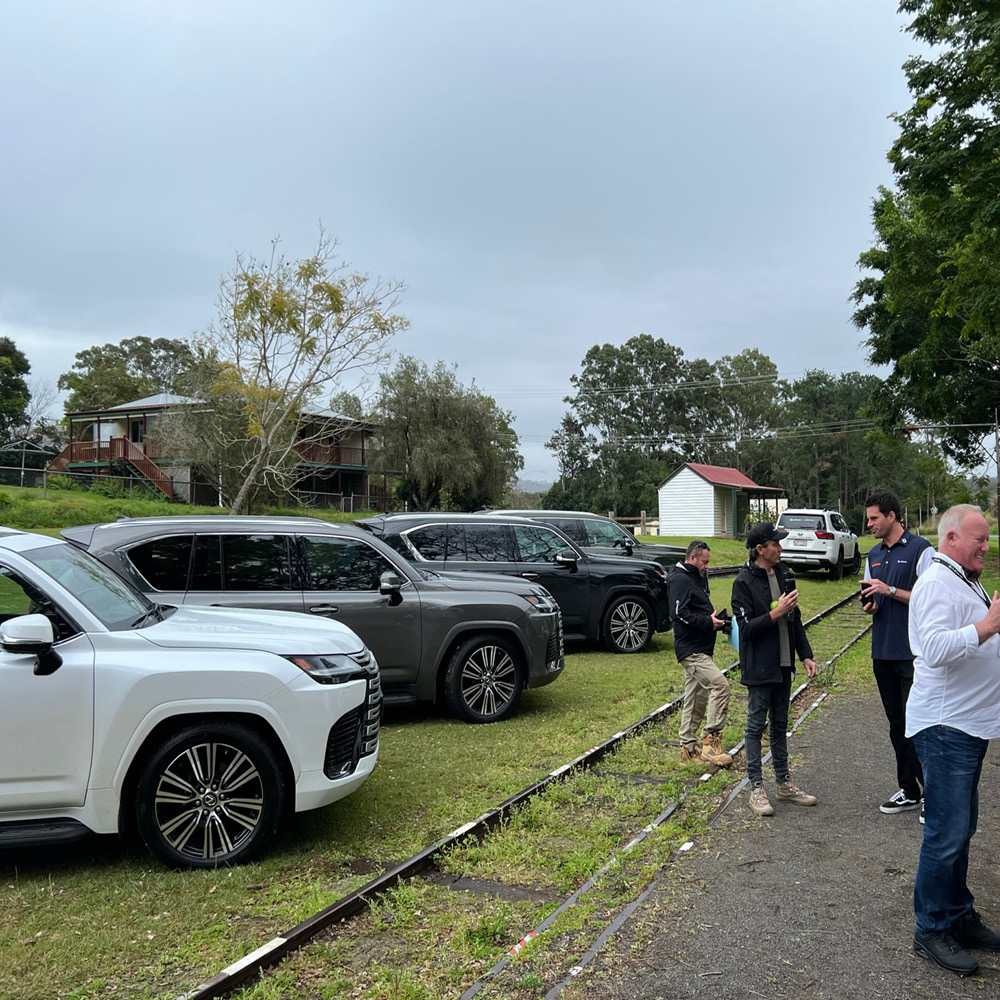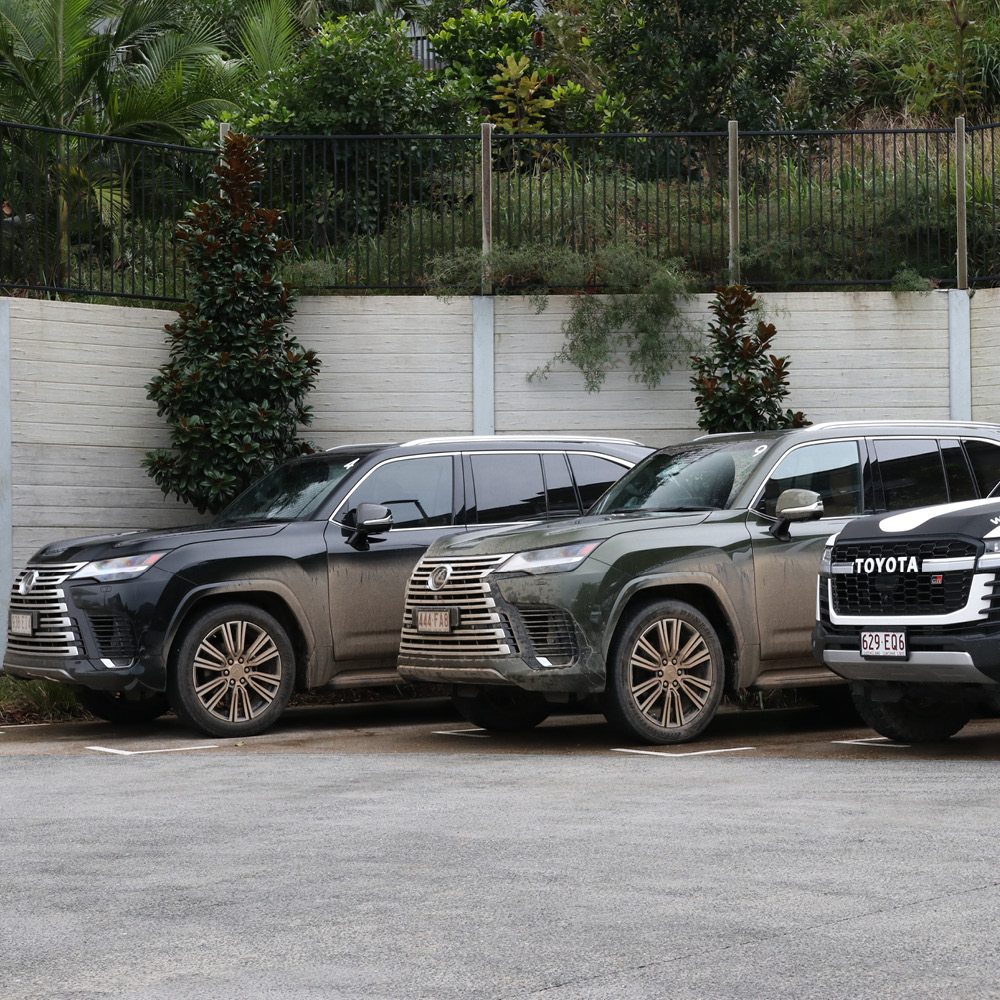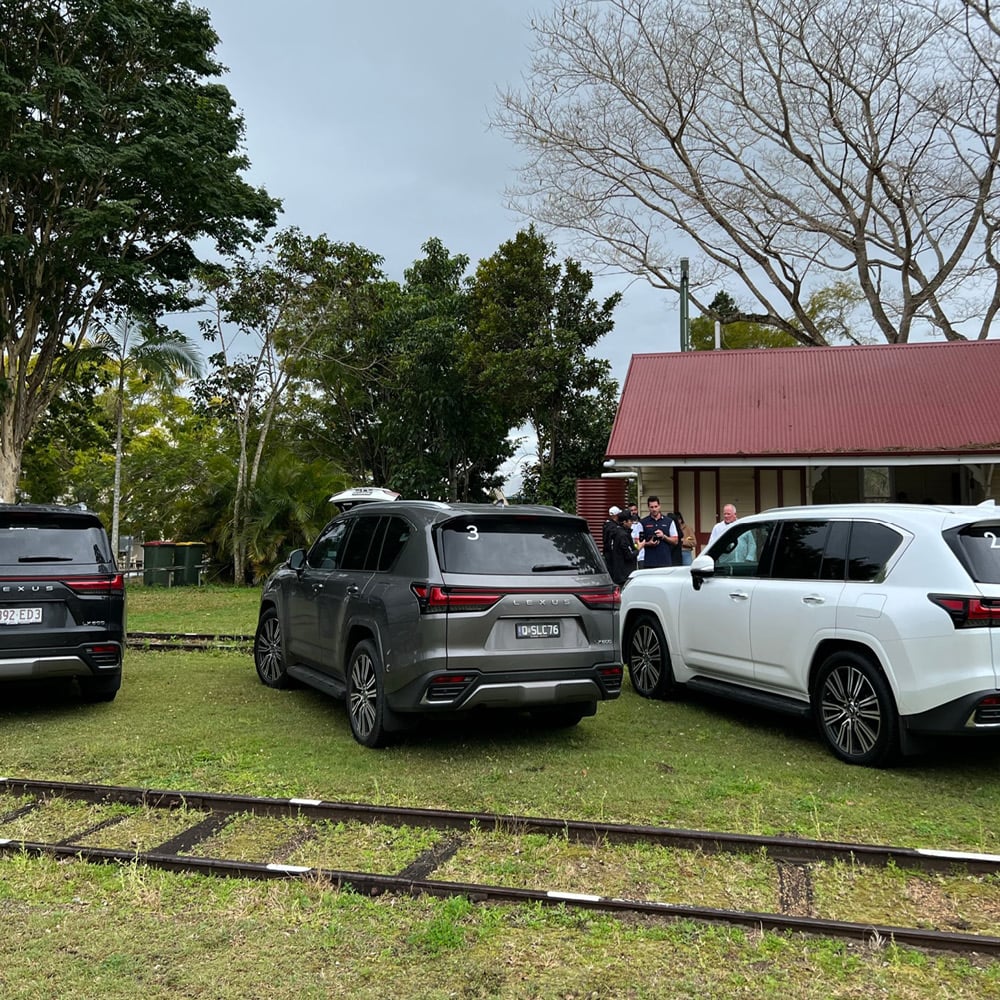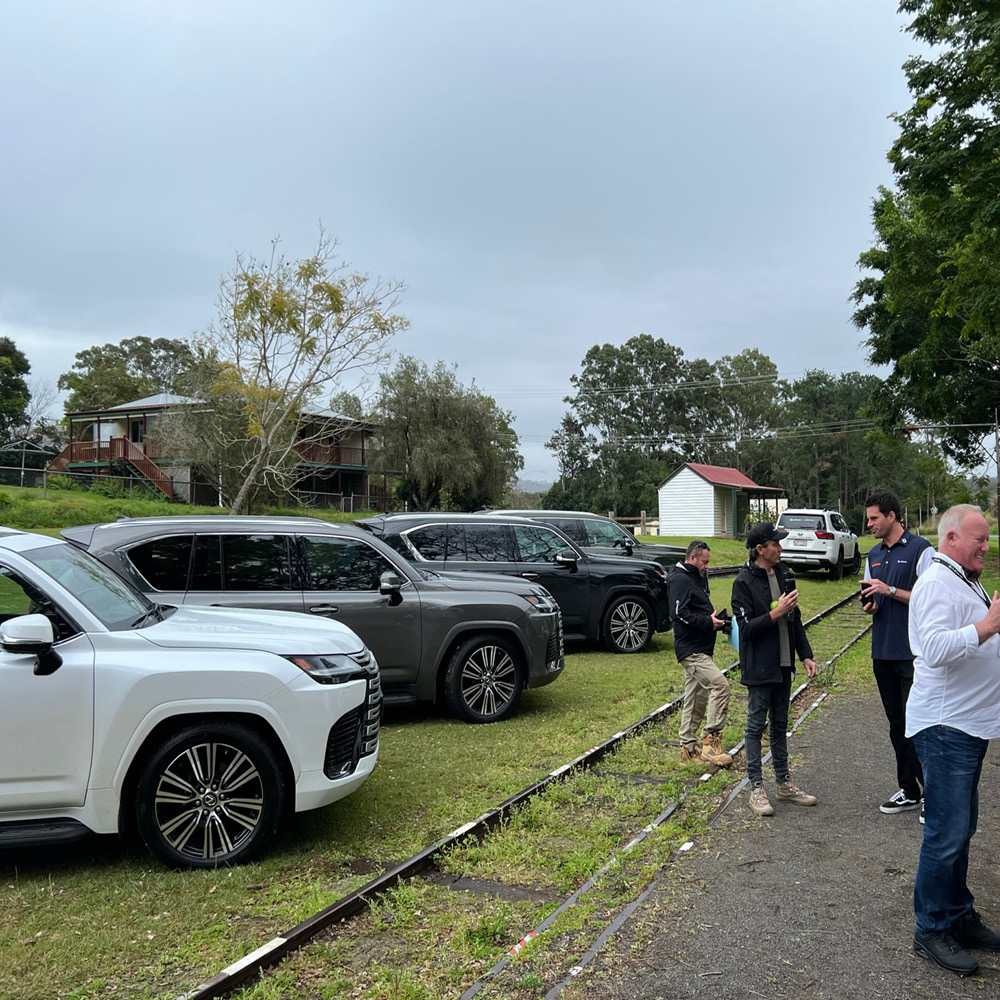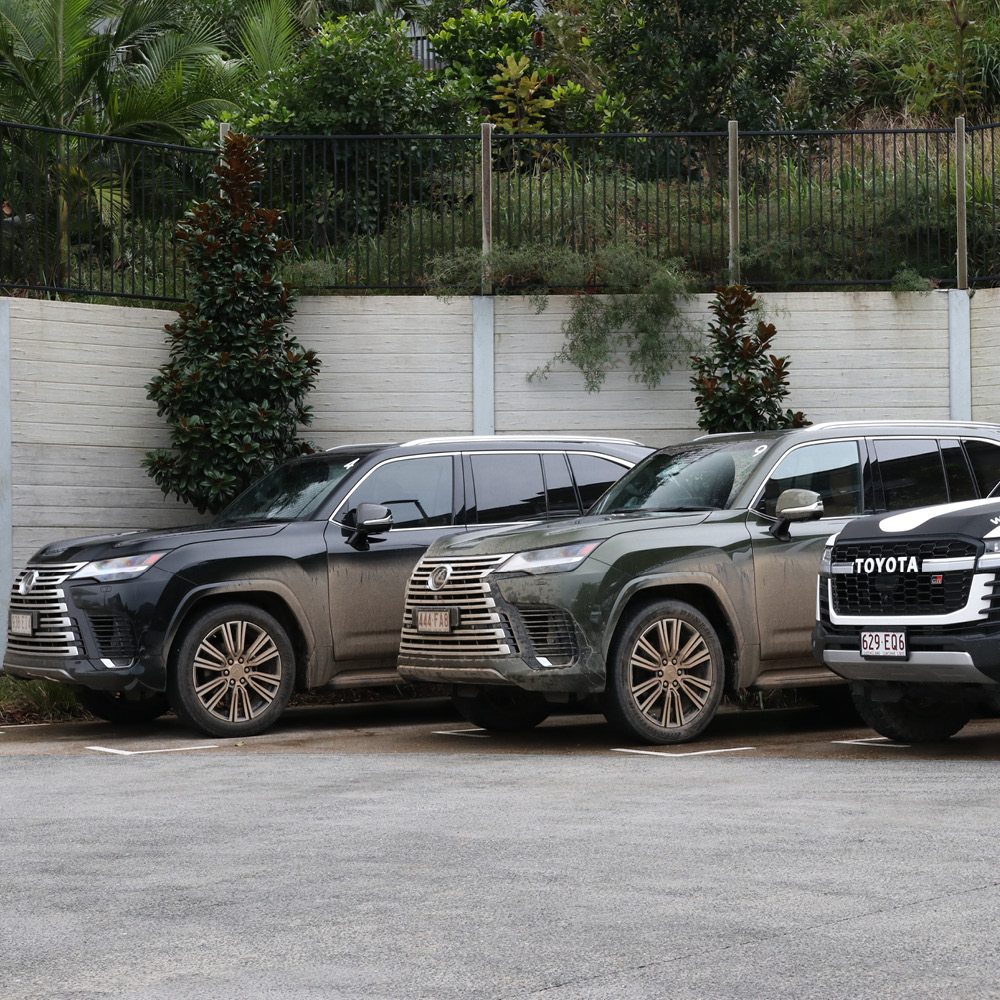 {{ImageGalleryCtrl.sliderValue}} / {{ImageGalleryCtrl.numberOfItems}}