LEXUS INVITES VISITORS TO DISCOVER THE ESSENCE OF LEXUS CRAFTSMANSHIP, TECHNOLOGY AND DESIGN AT MILAN DESIGN WEEK.

LEXUS-AN ENCOUNTER WITH ANTICIPATION
Lexus invites visitors to a unique world full of Anticipation to discover the essence of Lexus craftsmanship, and behold how Lexus technology and design philosophy translate into an aesthetic and emotional experience. Anticipating the future, this exhibit conveys how Lexus embraces anticipation to create amazing experiences.

THE DESIGNERS
Formafantasma will design and install the exhibit space based on the concept of "Transparency", which anticipates a future that is open and honest, and inspires society to engage in sustainable behavior and progressive lifestyles. This Amsterdam-based studio have already earned wide acclaim for their product designs. Similarly, Chef Yoji Tokuyoshi is a rising star in the culinary world, renowned for his creativity and innovation, as can be experienced in his new Michelin-rated restaurant in Milan, Ristorante Tokuyoshi.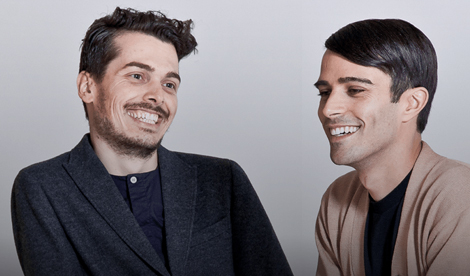 DESIGNER FORMAFANTASMA (SIMONE FARRESIN AND ANDREA TRIMARCHI)

"When we visited Lexus plants, we were impressed by how Lexus is committed to excellence in craftsmanship, integrity in its production and responsibility in its use of technology. We felt the openness and honesty of the brand living as the fundamental of the anticipation. This led us to the design concept of "transparency".

CHEF YOJI TOKUYOSHI

"Transparency is not just about being clear and lucent. Being transparent is sometimes an invisible thing and makes you think. This builds the anticipation, and increases the joy of the reveal. I would like to express this concept through the tasting experience."